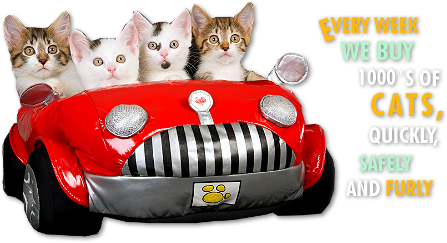 webuyanycat.com has provided 54,712 valuations

How much is my cat worth?
Enter your cat's name for an instant valuation.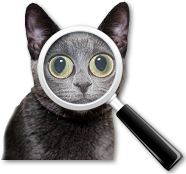 Move your moggy with webuyanycat.com
If you spend your days saying to yourself: "It's time to sell my cat", then we're quite surprised your puss hasn't packed his bags and left you already! Anyway, congratulations, you've arrived at the right place. webuyanycat.com is here to lighten your dull day, waste a few minutes of your life and make it easier than ever to sell your cat. That's because (pussibly), we do what it says on the tin, we buy cats, quickly and furly. All you need to do is enter your cat's name, answer a few silly questions that allow us to make up a completely ficticious figure to answer your biggest question: "How much is my cat worth?"
So, that's all there is to it. We've made the process fast, fun and fur, sorry fair; which is why we are able to contemplate buying gazillions of cats every week from silly chumps. It's also why we are the nation's favourite specialist cat buyer. So, what are you waiting for? Enter your cat's name above to get started.